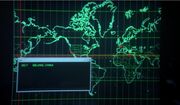 SD-7 was a branch of the Alliance of Twelve based out of Beijing, China.
Just prior to gaining access to server 47, Assistant Director Kendell noted in a briefing that the CIA was aware of the location 7 of the 12 SD cells, including SD-7 in Beijing. Like all SD cells, SD-7 was safely in control of the authorities after the operation. (Phase One)
Ad blocker interference detected!
Wikia is a free-to-use site that makes money from advertising. We have a modified experience for viewers using ad blockers

Wikia is not accessible if you've made further modifications. Remove the custom ad blocker rule(s) and the page will load as expected.