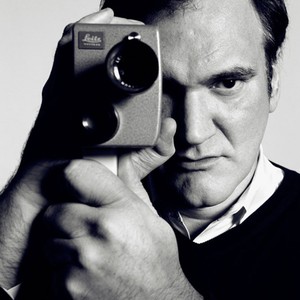 Quentin Tarantino
is a Famous director, writer, and actor. His films are characterized by nonlinear storylines, satirical subject matter, an aestheticization of violence, extended scenes of dialogue, ensemble casts consisting of established and lesser-known performers, references to popular culture, soundtracks primarily containing songs and score pieces from the 1960s to the 1980s, and features of neo-noir film. He is widely considered one of the greatest filmmakers of his generation.
his films are Reservoir Dogs, Pulp Fiction, Four Rooms, Jackie Brown, Kill Bill (with David Carradine and Vivica A. Fox), Death Proof, Inglorious Basterds, Django Unchained and The Hateful Eight.
he played McKenas Cole in 1.12 The Box (Part 1) and 1.13 The Box (Part 2) and Season 3 episodes 3.11 Full Disclosure and 3.13 After Six.
Ad blocker interference detected!
Wikia is a free-to-use site that makes money from advertising. We have a modified experience for viewers using ad blockers

Wikia is not accessible if you've made further modifications. Remove the custom ad blocker rule(s) and the page will load as expected.