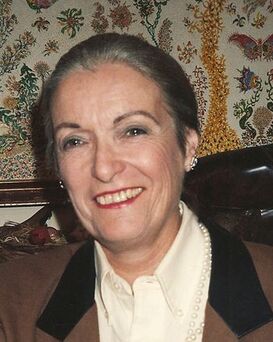 Lilyan Chauvin
(1925-2008) was a French-American actress, television host, director, writer, former Vice President of Women in Film, author, teacher and private coach.
She's best known for her roles in Silent Night, Deadly Night, Predator 2 (with Thomas Rosales Jr.) and Catch Me If You Can (with Chris Ellis, Jennifer Garner, Ray Proscia, Amy Acker, etc), She Played Signora Ventutti in 1.16 The Prophecy.
She Died in June 26, 2008, After a Long Battle with Breast Cancer.
Ad blocker interference detected!
Wikia is a free-to-use site that makes money from advertising. We have a modified experience for viewers using ad blockers

Wikia is not accessible if you've made further modifications. Remove the custom ad blocker rule(s) and the page will load as expected.